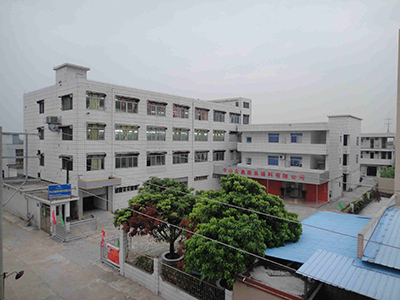 眾域發展有限公司於香港成立,目標主要為從事服裝用品、家居紡織用品、包裝方面的企業客戶,提供直接快捷、專業貼身的一站式服務。服務由產品諮詢,技術支援到織造生產,甚至依據客戶要求而特別訂製的產品也能提供。
我們主要專業生產各種棉織帶、印嘜棉織帶、針織帶、絲帶、電腦提花帶、胸圍吊帶、肩帶、包邊帶、滌淪織邊帶、包裝帶、PP繩、吊牌繩、扭繩、手挽繩、掛繩、扁繩等產品。
本公司於2003年在廣東省中山市自設廠房,現生產廠房佔地10,000多平米;染色廠房3000多平米,並已獲得ISO9001認證, 另外主要產品亦獲得OEKO-TEX CLASS 1瑞士紡織權威認證。年產達到染色製品200多噸、織帶8,000多萬碼、織繩3000多萬碼。並為行內主要企業如Avery Dennison及世界知名品牌如Tommy Hilfiger, Polo Ralph Lauren , Abercrombie & Fitch等提供服務。
本公司一向以客戶為最先考慮,並以服務快速,保質保期為己任,贏得了各大客戶支援與讚譽。
Riband Frontier Development Limited was established in Hong Kong. The purpose for the establishment is to provide a fast, professional and flexible one-stop solution to corporate customers from apparel, trims, knitting and packaging industries. We are able to provide services starting from product inquiry, consultation, technical support to manufacturing, and even can produce custom-made product base on customer requirement.
Our products include different kinds of cotton tapes, knitting tapes, elastic bands, baldric, computer jacquard belt, shoelaces, cords and strings.
Our factories have been setup at Zhongshan city, Guangdong in China since 2003. Factories include the main plant which is 10,000 square-meters and dying process plant which is 3,000 square-meters. Both have been qualified by ISO9001. Moreover, we also obtains OEKO-TEX CLASS 1 certificate on our main products. The productivity has already reached over 200 tons on dyed work, over 80 million yards on braids and over 30 million yards on knitted ropes. Current customers include the famous corporation such as Avery Dennison and some famous fashion brands such as Tommy Hilfiger, Polo Ralph Lauren, Abercrombie & Fitch, etc.
Customer is always our first consideration, by achieving our mission with fast response, good quality and promised delivery, we are glad to win the support and praise from them.